The Stop-Motion Kit includes:
Wire armature figure
Phone tripod
Web-cam
Modelling clay
Metal & foam Green screen stage
Animation handbook
Powerful animation software - Full everlasting licence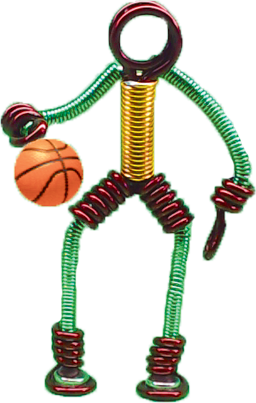 The armature figure has been specifically designed for creating stop-motion animations. Made of flexible but sturdy wire it is possible to move the armature into any position and it will hold that position without drooping or recoiling.
Animate with your character straight out the box, or use the included modelling clay to cover the wire and sculpt your own character. This is the technique used in many professional stop-motion feature films.
The armature has magnets on it feet which keep it firmly fixed at all times to the included metal and foam stage as you animate. Use an Android or iOS device as a wireless camera, Using the free Zu3D Remote Camera app. High resolution images can be streamed live from your device to the included powerful animation software Zu3D, on a PC or Mac. Alternatively use the included USB animation web-cam to capture images into the animation software.
A full licence is included for the powerful, easy-to-use, award winning animation software Zu3D. This software is a complete stop-motion package including green screening, rig removal, titles and credits, audio editor and multiple layers of video. It has capabilities and features which go far beyond the beguiling nature of it's welcoming interface.
----------
IMPORTANT Magnet Safety Information 
The magnets included in this kit should remain fixed at all times to the feet of the armature, if they come loose, please stop using the armature immediately and contact us for a replacement/refund. 
Please see additional information to help you handle these magnets properly and avoid potentially serious personal injuries, as well as damage to the magnets themselves.
 Keep magnets away from young children.
Magnets are not toys. Do not allow children to handle or play with them. Small magnets can pose a serious choking hazard. If multiple magnets are swallowed, they can attach to each other through intestinal walls causing serious injuries and even death.